Handmade
Gifts
& Stationery
Gifts you will LOVE to give
A gift is an object that says...
"I was thinking about you", 
"I wanted you to have this"
or the ultimate…"I love you."
"I can't wait to give this gift!"
The highest compliment we can receive from our customer!
These are quality items that can be customized to fit any style. The company is easy to work with and were willing to provide me with several options for gifts. I highly recommend inAWEcards as they are courteous, creative and consistent in their products!

Cynthia in Texas
ABSOLUTELY BEAUTIFUL!!! It was the perfect Mother's Day gift for the woman who raised me to seek the Truth. Thank you, Kasey!

Donica S.
Beautiful gift for my godson, it arrived very quickly and was the perfect thing to put on the table at his little baptism party.

Katie D.
Got this for my new goddaughter and I loveee it! Can't wait for her to grow and read it herself.

Kaydene D.
Welcome
We love to make gifts
Our founder, Kasey, has been creating and selling handcrafted, spiritual gifts for over 10 years. Her husband, Jeff, a manufacturing engineer, ensures each item is handmade to perfection.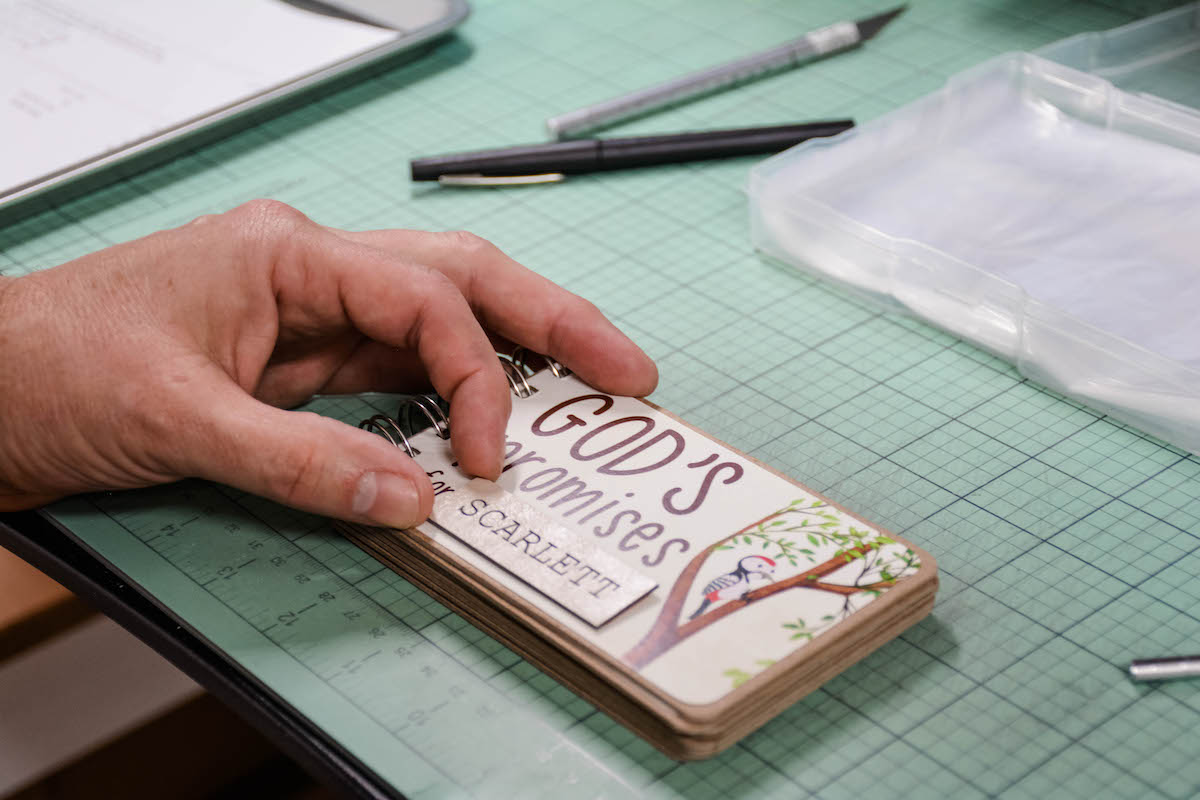 handmade
PERSONALIZED GIFTS
We enjoy making handcrafted gifts because gift giving is fundamental to love and the world always needs more of that!
Shop Personalized Gifts